Schmacon™ Ratatouille
Serves 2

Ingredients:
2 Tbsp olive oil
1 medium eggplant, diced with skin on
1 red onion, diced
6 Schmacon strips, chopped
1 garlic clove, minced
2 scallions, chopped
1 tomato, chopped and seeded
2 Tbsp basil, rough chop
Salt and pepper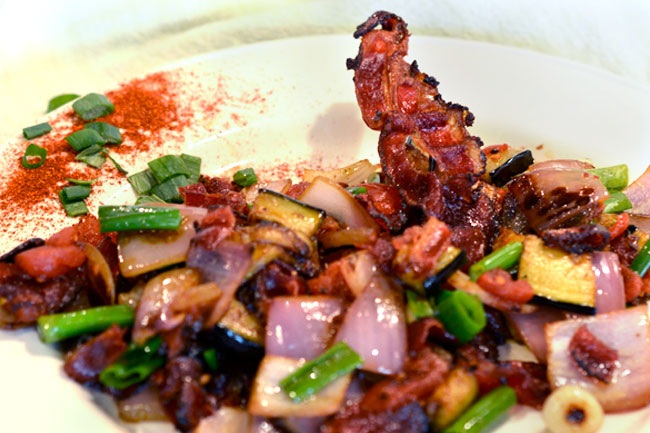 Directions:
Chop all items to a uniform size, preferably 1/2" pieces. Heat oil until beginning to smoke over medium high heat. Add eggplant and sauté until just starting to brown. Add all other ingredients except scallions, basil and tomato. Brown all vegetables, add salt and pepper to taste. Add tomatoes, scallions, basil and heat until hot. About 2-3 minutes more.