Schmacon™ Chicken Sandwich
Serves 1

Ingredients:
1 – 4 ounce boneless skinless amish chicken breast
3 slices Schmacon™
2 thin slices red onion
2 thin slices tomato
2 lettuce leaves
1 multi-grain roll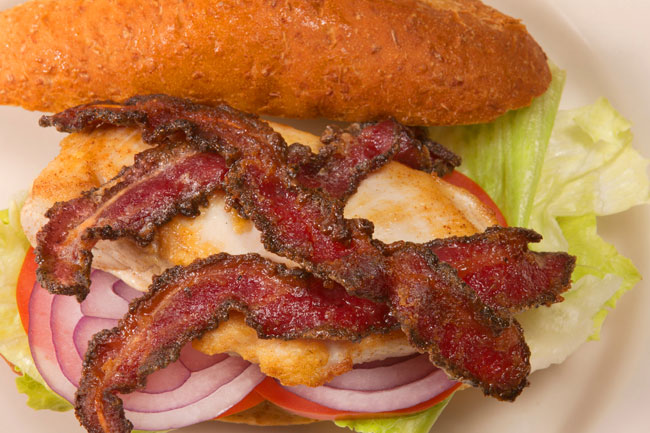 Directions:
Slice roll in half. Season chicken with salt and pepper, fully cook chicken breast in a frying pan or on a grill to 165°F. Top with 3 slices of Schmacon™. Assemble all remaining ingredients over sandwich.