Schmacon™ Brand Family of Products.
New! Certified Angus Beef ® brand Schmacon™ !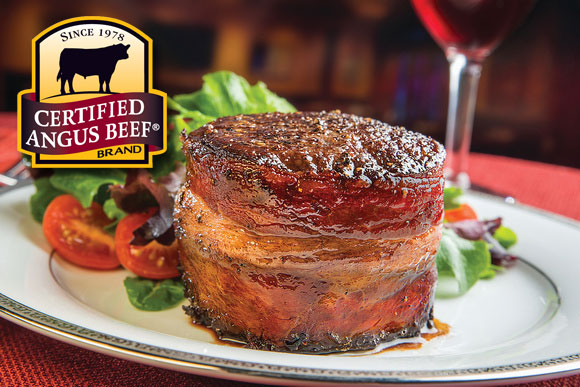 What is Certified Angus Beef ® brand Uncured Beef Schmacon™?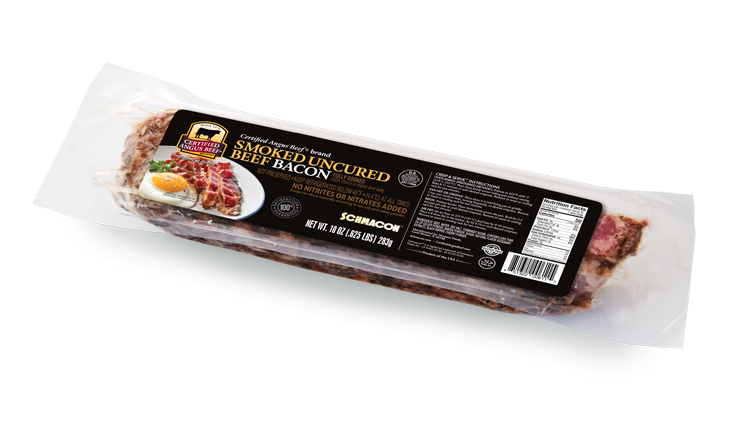 Your new favorite pork bacon alternative is here and is now available in a grocery store-sized pack. Certified Angus Beef ® brand Schmacon™ is made with premium beef and no added nitrates or nitrites. Schmacon crisps quickly and delivers a smoky, sweet, beefy flavor. It is satisfying in ways that only beef can be. It is whole-muscle beef, smoked and glazed with less fat, less calories and less sodium than pork bacon. It also cooks in half the time of pork bacon. Great as a side on a breakfast plate, Schmacon is also a unique addition to your favorite recipes.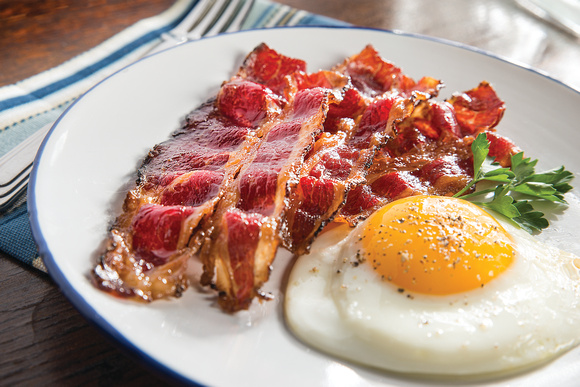 Outstanding flavor. Uncompromising standards.
Not every cut of beef can be the Certified Angus Beef ® brand, and that's just how it should be.
Since 1978, the family farmers and ranchers behind the Certified Angus Beef ® brand have been dedicated to great tasting, high-quality beef. Today, each cut must meet 10 exacting standards for quality more selective than USDA Choice and Prime, making it the best Angus beef ever.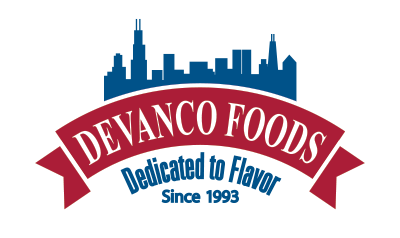 DEVANCO Beef Bacon a Cut Above All Cured Beef Bacon !
Based on the Schmacon™ patented process and chef inspired recipe this beef bacon is truly a premium experience. A bolder flavor than typical bacon, our beef bacon cooks up faster and yields more meat than traditional bacon.
Gridley Deli Style Halal Beef Bacon Hearty Cuts of Cured Beef Bacon !
Gridley Deli Style Beef Bacon brings the old world quality of hickory smoked meats to a new revolutionary style beef bacon. Gridely is a modern cutting edge deli meat line that challenges preconceived ideas of traditionally pork products into beef deliciousness. Arguably our products give their predecessors a higher standard to top. Try them for yourself and you'll agree.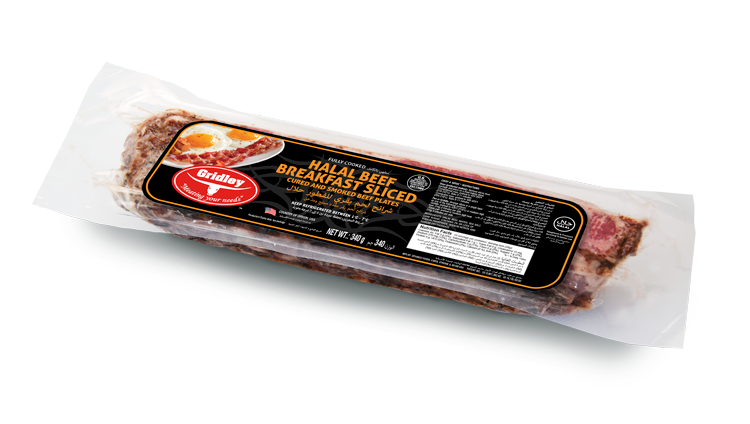 Save
Save
Save
Save
Save
Save
Save
Save
Save
Save
Save
Save