Schmacon™ Asparagus Tomato Salad
Serves 2

Ingredients:
1 lb asparagus, trimmed
6 slices Schmacon™
10 grape tomatoes, halved
12 basil leaves, chopped
12 green olives
Your favorite Vinaigrette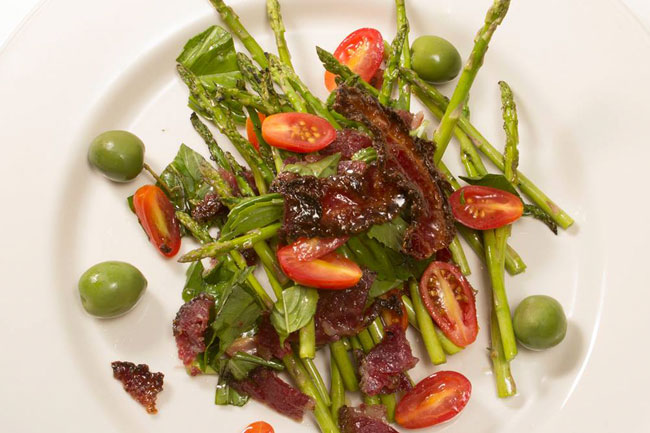 Directions:
Crisp Schmacon to package directions. Blanch asparagus in boiling salted water for 3-4 minutes. Remove aspargus and place in a bowl of ice water. Assemble all ingredients on two plates and drizzle with vinaigrette.